DBA-GE163LD-HP
Availability: In stock
FEATURES:
- Built-in water tank and pump, lift up to 8-10M.
- 5.5 inch LED control panel
- 7 meters power line;
- Built-in air filter;
- Computer automatic control;
- Current environment temperture and humidity colorful LCD display;
- Efficient and automatic defrosted system, low temperature appliance;
- Have fault automatically judgment function;
- 1~24 hours timing fuction;
- Special humidity 1%RH can be adjusted, humidity setting range 10%~98%RH;
- Pipe continue drainage function;
- Bottom caster, can move freely;
- Panasonic brand compressor.
- Using 15A plug.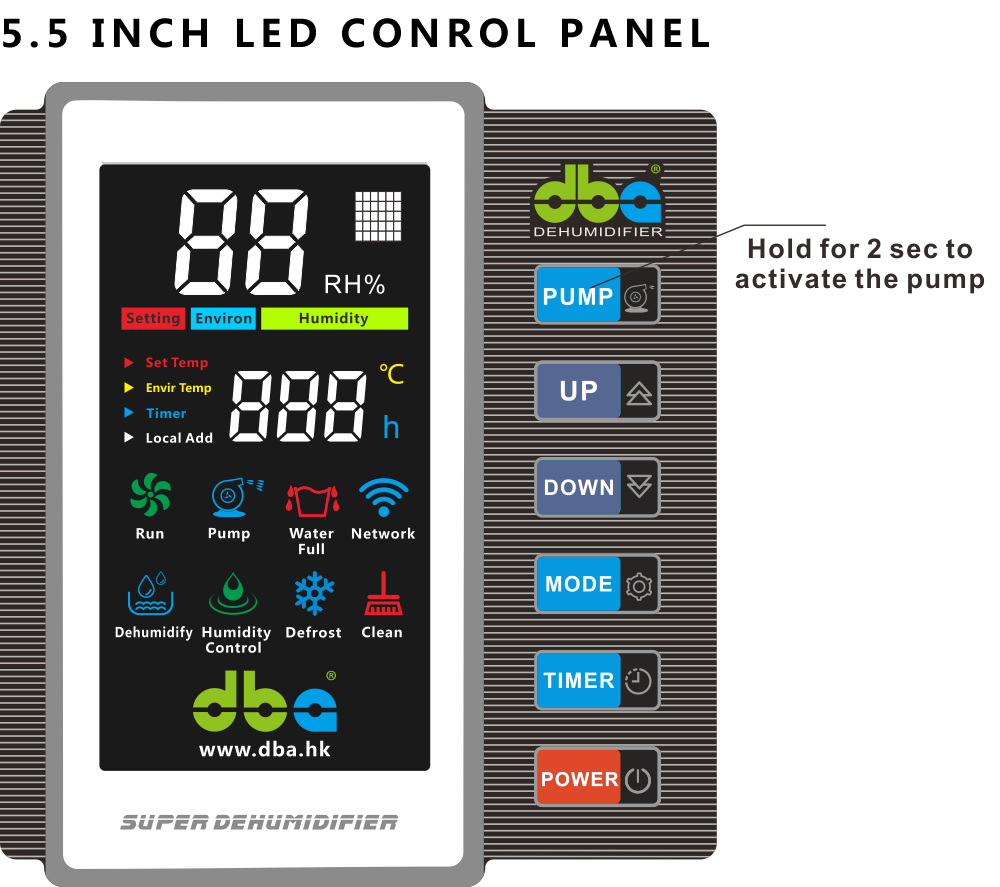 model
air flow
voltage
weight
cover area
Auto Capacity
Manual Capacity
rated power
maximum power
humidity removal
refrigerant
pump capacity
dimension(mm)
dimension(inch)
DBA-GE163LD-HP
1200m3/h
220v~240v/50Hz
95KG
2000-2500Sqft
11L
2500W
2500W
163L/D
R410A/1550g
10-12M
650*410*1600
Promotion
AIR COOLER
DEHUMIDIFIER
AIR CONDITIONER
CLEANING
SIDE PRODUCTS